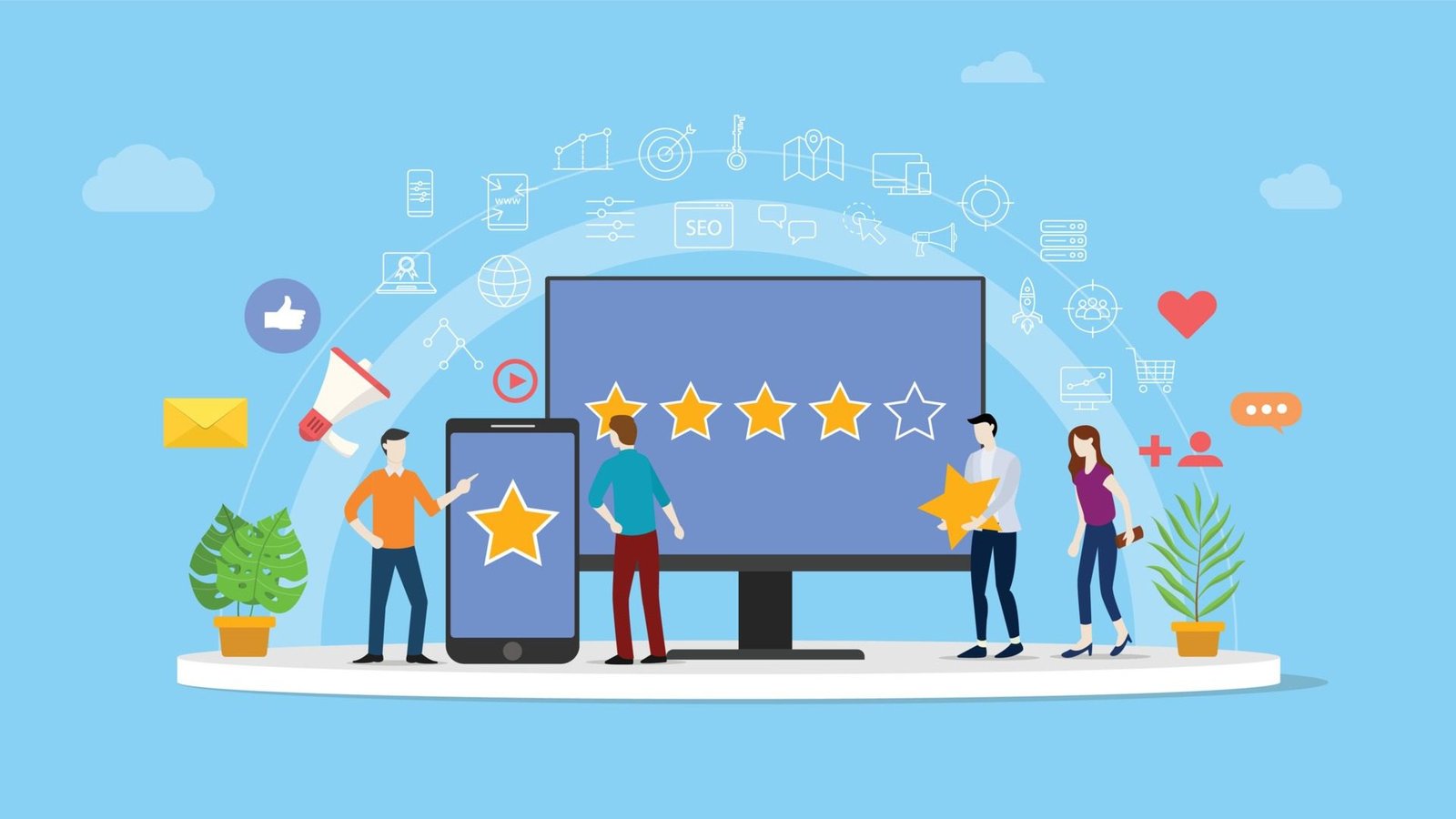 A Guide to Manage Online Customer Reviews
Estimated Reading Time: 10 minutes
Nowadays, consumers place a great deal of value on the opinions of their peers due to the Information Age. The success of any brand depends on customer feedback. In fact, nine out of ten people read online reviews before purchasing a service or product.
The best kind of reviews are those left by customers, who will speak highly of your brand, helping you build trust, raise brand awareness, and attract new customers.
A successful marketing and communication strategy relies on transparency. That includes managing negative or even fabricated public customer reviews.
1. How to Handle Positive Customer Feedback
When you receive a positive review, your brand will immediately benefit from positive press. In fact, online reviews influence 67.7% of purchasing decisions.
You can really maximize the value of good reviews and they are always good for business.
In a nutshell, social proof is people heeding the actions or suggestions of others, often based on their reviews or referrals.
One of the most powerful forms of social proof is testimonials and reviews from customers. You will build consumer trust, attract more customers, and enjoy commercial growth by displaying your best online reviews in the right places.
You can validate your brand's performance with testimonials, reviews, and ratings by including            them in your advertisement.
Make your website easy to navigate by adding a review tab or widget.
Use positive customer testimonials combined with eye-catching images on your main social media      platforms.
Include positive customer quotes or feedback on your homepage, about us page, product pages,          and landing pages.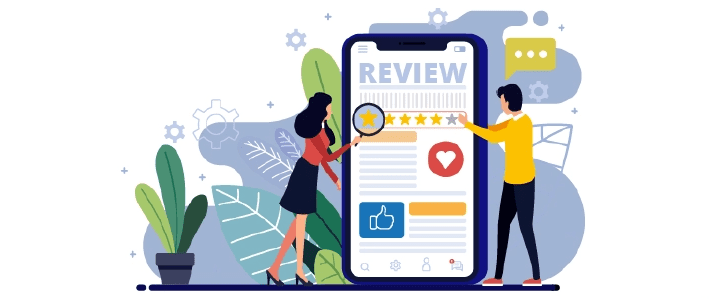 A surefire way to reap the benefits of positive customer feedback is to obtain more of it. The more positive reviews you receive, the more you will be able to utilize the feedback for improving your communications and service.
The possibilities for earning additional positive feedback are nearly endless, from signing up for popular review platforms to offering free shipping or a discount code for leaving reviews across platforms.
2. How to Handle Negative Customer Reviews
Next, let's take a look at how to deal with bad customer reviews.
If you respond to negative reviews appropriately, you'll not only prove to all your customers that you're committed to them, but you may also make an unhappy customer your brand's most loyal ambassador.
It may surprise you to learnt that the average website visitor will spend five times longer exploring or browsing a website if they come across a negative review.
It is always a good idea to respond to negative reviews and testimonials as soon as possible in an approachable, friendly tone.
Never try to sweep a bad review under the rug or leave it hanging on the digital ether – this will make your brand appear untrustworthy and tarnish your reputation.
A personal response is the best way to deal with a negative customer review, starting with a public apology. Simply put, control the situation or it will control you.
You should begin your response by apologizing, empathizing, and taking responsibility.       Humanizing your brand helps to disarm the irate customer.
Ensure your response is approachable and personalized while maintaining a                        professional tone.
You should always offer a practical solution to your customer's problem, and you                should also thank the negative reviewer for their opinion.
Make sure you keep track of your online presence by using platforms that will let you          know when your brand name is mentioned online.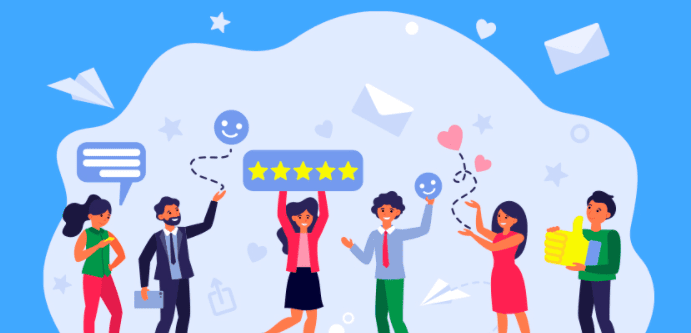 3. How to Handle Fake Customer Reviews
What can be more aggravating than a steady stream of negative feedback? A barrage of fake reviews-ratings and testimonials that are fabricated.
Even fake reviews, though they are unfair, do exist-and will most likely pop up occasionally.
In fact, fake reviews are just as damaging as negative feedback, but if you recognize their characteristics, you can provide a timely public response while also appealing for their removal from the platform.
There is a lack of detail and they seem vague or generic.
Their vocabulary is dominated by verbs rather than nouns.
They often use first-person pronouns to sound sincere, like "I" or "me."
They're usually rated one-star or five-stars.
There are numerous reviews from this reviewer in a variety of tones of voice or                     languages on a variety of platforms. They may also have no review history at all.
It can be tricky to deal with online reviews, but if you treat them with care and prioritize them, you'll not only strengthen consumer bonds, but you'll also protect your brand's reputation.
It is important to know that each platform from Twitter and Facebook to Yelp and Amazon has its own review flagging or appeals procedure; knowing these ahead of time will allow you to deal with the issue expeditiously.
"It takes 20 years to build a reputation and 5 mins to ruin it. If you think about that, you'll do things differently." - Warren Buffet