Internet advertising has evolved. When done correctly, pay per click advertising is less expensive than traditional advertising and often yields a high return on investment. MEDIAHUBWORLD provides complete pay per click services, developing the best strategy for your business.
MEDIAHUBWORLD MARKETING OFFERS
01.
GOOGLE ADWORDS SUPPORT
AdWords is responsible for 74% of pay-per-click advertising and has defined modern web advertising. When people first start advertising online, this is usually one of the first places they start. It provides pay-per-click advertising through its search engines and advertising network. Text, image, video, and rich media can all be used in advertisements.
Google uses bids and quality score to determine ad ranking. Your quality score is determined by the clickthrough rate, ad keyword relevance, and landing page relevance. This ensures that the top ad spot does not simply go to the company with the deepest pockets.
In other words, Adwords rewards great content while penalizing pages with misleading or no content. The higher your quality score, the more frequently your ad is displayed. The strategy is also extremely adaptable, allowing your businesses to advertise locally, by state, nationally, or globally.
Make use of MEDIAHUBWORLD expertise to ensure that your campaign remains competitive.
ONGOING PAY PER CLICK MANAGEMENT WITH MHW
MEDIAHUBWORLD evaluates and adjusts your campaign as it progresses. For example, as you create new products and content, we test the ads for those pages. We also monitor keyword value and efficacy. As we discover new keywords with unexpected value, we will fine-tune the AdWords campaign to take advantage of them.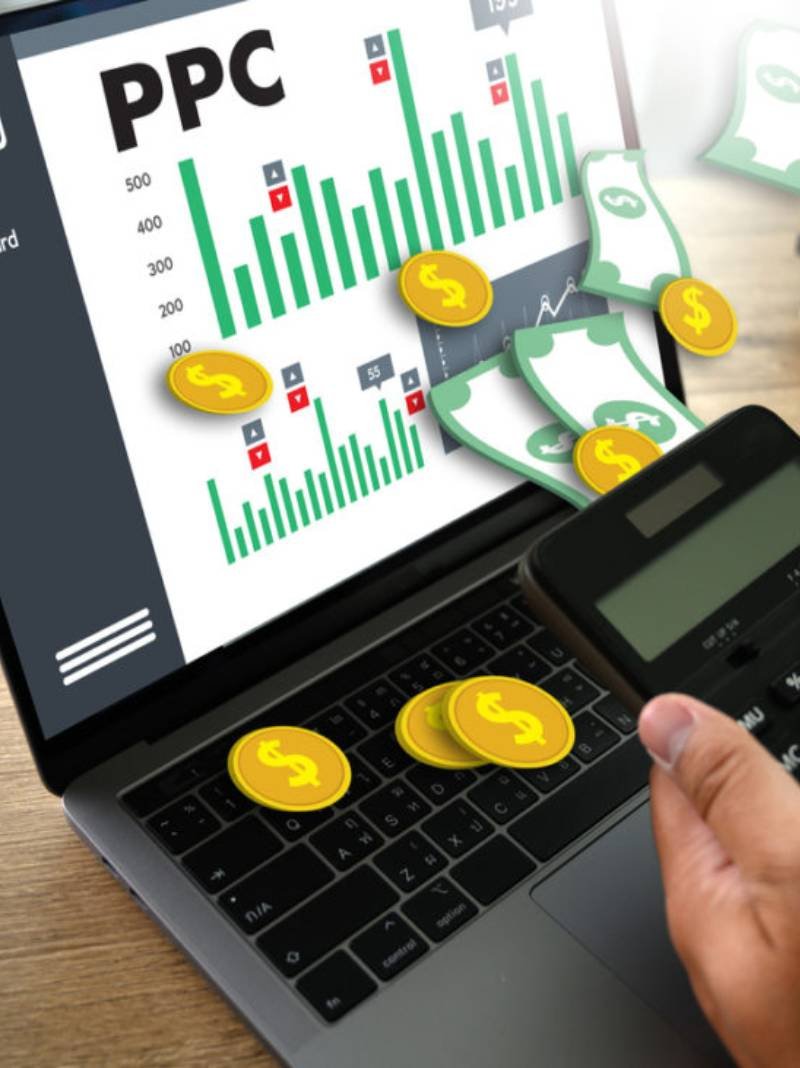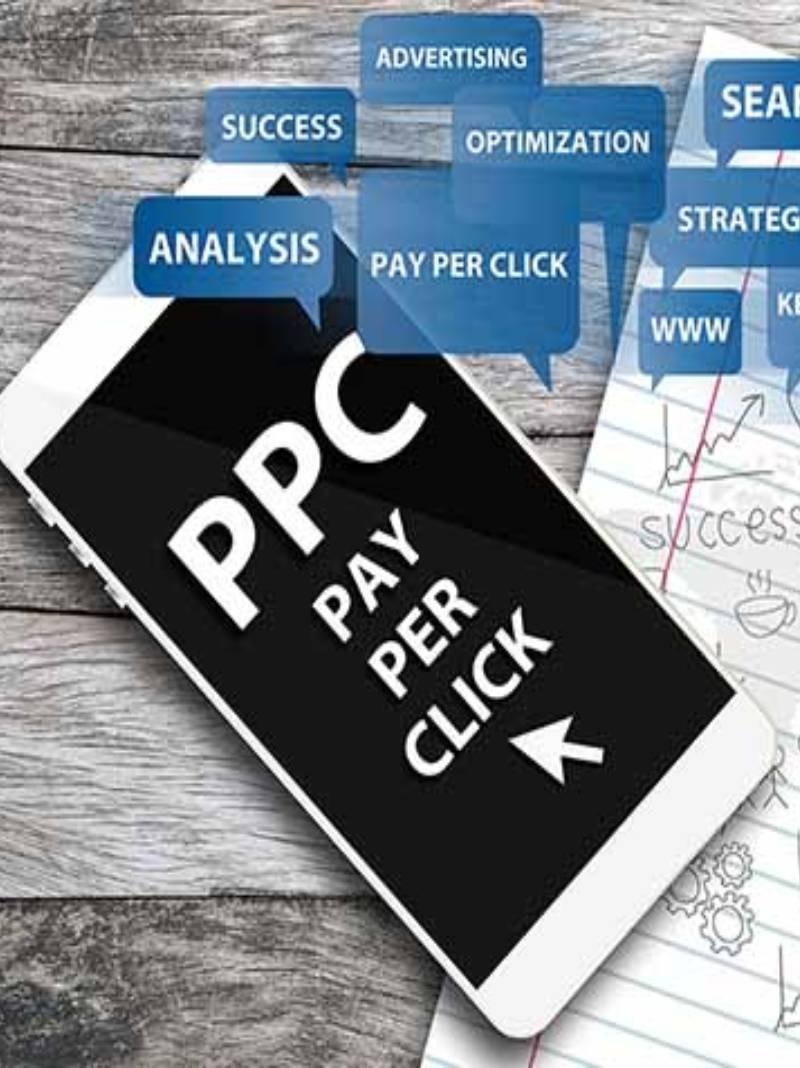 02.
FACEBOOK ADS
Facebook is one of the most popular websites in the world, with 2.8 billion active users monthly in the first quarter of 2021. The primary reason Facebook is free is that it allows businesses to advertise with highly customizable campaign targeting and can extend your advertising to Instagram.
Not only can you obtain general information such as age and gender for all of these users, but you can also obtain niche demographics based on user "likes." This makes it simple to target highly personalized audiences.
Because of the wealth of demographic information associated with each of these user accounts, it has evolved into a powerful marketing tool.
You can, for example, target people based on the products they use, the places they work, or the activities they enjoy in their spare time. You can even target ads to people whose significant others are celebrating a birthday in a week and may be looking for a specific gift.
MEDIAHUBWORLD can assist you in harnessing the power of Facebook ads to take full advantage of your marketing campaigns.
STRATEGIC RETARGETING OF FACEBOOK PAY PER CLICK CAMPAIGNS
MEDIAHUBWORLD also provides management services once your campaign is up and running. As with all pay per click campaigns, ongoing campaign management is critical to ensuring a positive return on investment. Our experts will use the power of RETARGETING to fine-tune your strategy and maximize advertising power.
03.
LINKEDIN ADS
LinkedIn Ads are perfect for business-to-business marketing with over 740 million users and due to its ability to market to specific groups based on a variety of job-related criteria and reaching out to targeted audiences based on their job titles.
You can, for example, market to specific industries or companies with more than a certain yearly revenue. You can also target employees at specific levels within companies.
This is especially useful if you want to reach personnel with ideal levels of influence or decision-making power. If you craft your advertisements wisely and target the right audiences it will generate unique niche audiences for your website and business.
PINPOINT PAY PER CLICK TARGETING FOR BUSINESSES
LinkedIn is one of the best B2B marketing options if you run your advertisements wisely and target the right audiences. For example, if you are a website designer, you can market your services to CMOs specifically. If you sell IT services, you're more likely to get a response if IT directors see your ads. LinkedIn can help you establish yourself or your business as an authority in your industry.
04.
TWITTER ADS
Twitter Ads can help you grow your following and increase brand recognition.
With over 700 million tweets sent every day, the microblogging platform is a hive of activity and information. Twitter currently has 353 million monthly active users in the first quarter of 2021 and their PPC rates is excellent for low-cost marketing.
Twitter Ads also allows you to target messages to specific user groups. Users who have retweeted you, visited your website, or interacted with your apps, for example, could be targeted. You can then create a list of influencers and users who will help spread your message through word of mouth.
OPTIMIZE YOUR TWITTER PAY PER CLICK CAMPAIGN
MEDIAHUBWORLD assists with all aspects of Twitter Ad campaign creation and management. We'll walk you through every step of the process, from selecting your target audience to determining your pay per click budget to tracking campaign success. Our experts will handle this and reports the results to you as well and they will also highlight your most successful content, allowing you to build on that.
05.
REMARKETING ADS
Remarketing allows you to reach and capture a larger portion of your target audience. Today's internet users are constantly bombarded with information as they conduct searches and interact on social media.
Your website or product may be exactly what they're looking for, but they may overlook it because they aren't ready to make a purchase at that time. In other cases, they may click on your link but then be interrupted. In terms of PAY PER CLICK, this is a wasted conversion, and you may have lost revenue.
Remarketing ads allow those users to interact with your website again, allowing you to recover that revenue.
IMPROVE YOUR PAY PER CLICK ROI
These campaigns require a certain amount of finesse in order to yield a good return on investment. That is where the MEDIAHUBWORLD team excels. Our experts can help you with every step, from developing your target list to creating and implementing tags. We'll create ads and new landing pages that will
significantly increase your conversion rates. MHW will also conduct continuous monitoring to assess the effectiveness of our strategy.
ACCOUNT AUDITING
We will conduct a thorough analysis of your campaign, including all settings, during our audit.
For example, we will evaluate your:
 Keywords: Have you chosen the most relevant keywords? Staying on top of search trends and shifts in popularity is critical for capturing your target audience.
Keyword Performance: If you want to maximize the return on your investment, you must regularly weed out underperforming keywords. We'll identify terms that are no longer worth the cost per click.
Negative Keywords: These are critical for reducing the number of non-converting clicks.
Ad Groups: Are your keywords placed in the appropriate ad groups? Making certain of this improves your clickthrough rate.
Conversion Tracking: Are you tracking conversions correctly? We'll assist you in identifying red flags such as high conversion rates but overall low sales.
Location Targeting: Proper geographic targeting reduces negative clicks.
Ad Copy: Is your ad copy appealing? Ads that are well-crafted increase your chances of reaching your intended audience.
Landing Pages: Have you selected the most effective landing pages? It is also critical to have fresh, engaging content on your landing pages.
Bid Setting: Another quick way to sink a pay per click campaign is incorrect bidding. Based on all available data, we will ensure that your strategy is sound.
Remarketing Potential: Remarketing is another avenue we investigate with each campaign audit because it can significantly improve your return on investment.
SEM ANALYTICS FOR PAY PER CLICK CAMPAIGNS
Our analytics team at MEDIAHUBWORLD will provide you with data for your campaigns. We'll also show you which aspects of your campaign are bringing in the most traffic and increasing your revenue.
We track and report on the following metrics for you:
 Keyword groups and ads with the highest conversion rates.
Overall traffic summaries, as well as breakdowns of direct, organic, and paid traffic patterns.
Top paid keywords, with number of sessions.
Top referrers, with geographic and primary device information.
Conversion rates, page engagement statistics, and bounce rates are all important factors to consider.
Blog posts, tweets, Facebook shares, and other forms of social media generate brand awareness.
These metrics provide information for larger business decisions. Our team will assist you in sorting through the data and will provide solutions such as:
How to grow your Facebook and Twitter fans and followers over time.
What are the best traffic sources for generating revenue and leads?
How to Improve conversion quality on different mobile devices
How to achieve specific objectives such as page views, sessions, and user numbers.
Increasing sales and tracking the ROI of your advertising spending