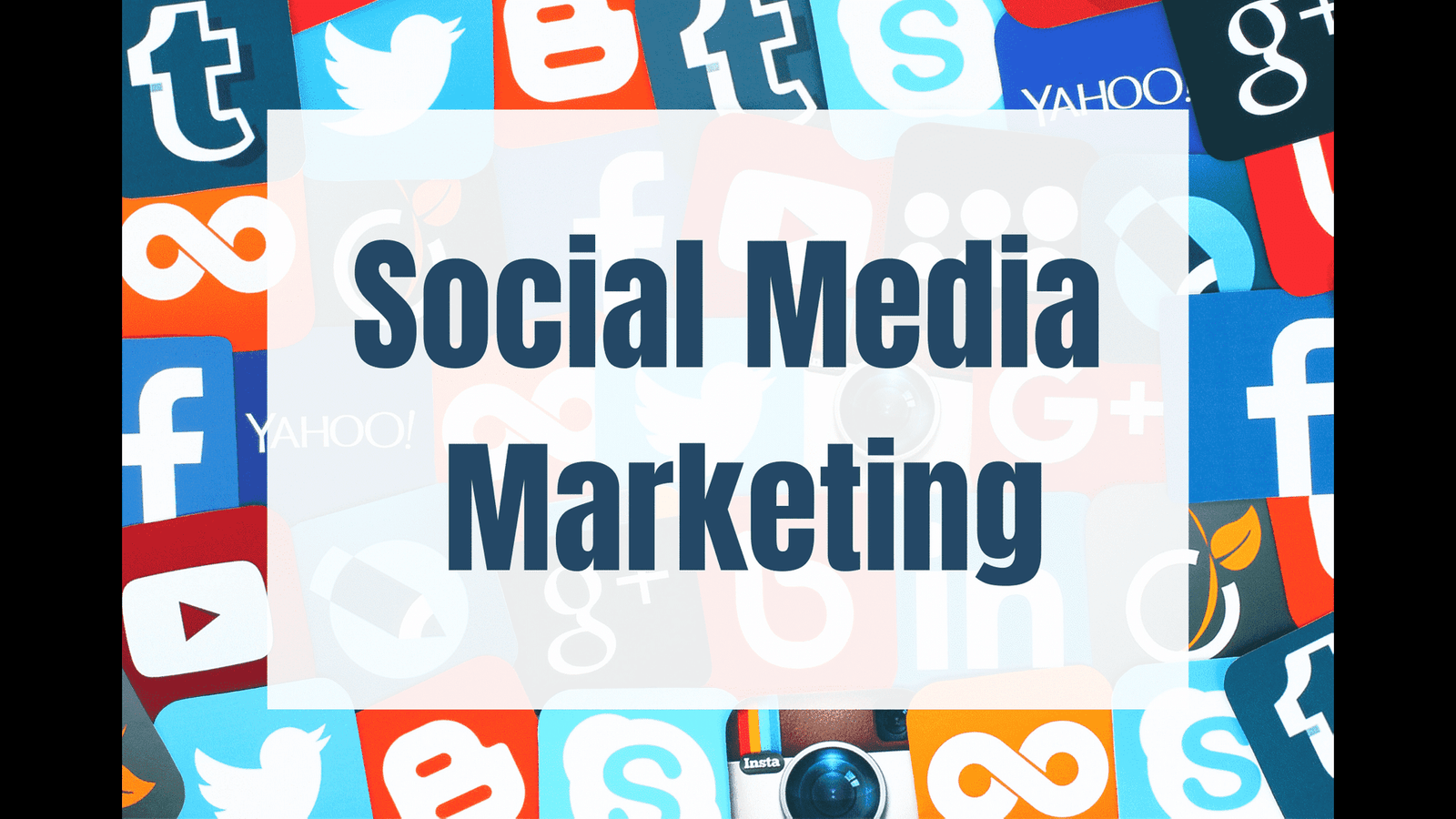 Social Media Marketing Tips for Small Businesses
Estimated Reading Time: 12 minutes
It's not too late to optimize your social media presence, and the benefits will exceed your expectations. Social media marketing offers many advantages. This will enable you to offer more personalized customer service, engage with prospects and customers on a deeper level, build authority, and generate more traffic for your website.
In short, developing a social media strategy will cultivate long-term and loyal relationships between your small business and its prospects and customers, which can help your business grow. Make sure your brand's social media presence is managed properly and consistently with the help of a social media style guide.
1. Make Sure You Choose the Right Networks
Thousands of social networks have emerged since Facebook went public in 2012, with everything from reconnecting with old classmates to promoting social action.
Therefore, the question is: how does a company choose the best option among so many? My suggestion is, there is no right or wrong way to join the most popular, but it depends on your audience and your goals.
Facebook: A platform like Facebook, with 2.89 billion active monthly users, is ideal for businesses         looking to generate leads and build relationships.
Instagram: It was such a huge success that Facebook bought Instagram in 2012, only two years               after it launched. The reason it has been so successful is that it has stayed true to its original goal       of allowing users to upload photos and videos from their phones.
Twitter: Platforms such as Twitter are best suited for businesses that cater to younger audiences          and must keep current with breaking news, announcements, and trending topics.
LinkedIn: Businesses of all sizes can use this business networking platform to build trust,                     authority, and engage their audiences since it caters to both B2B and B2C.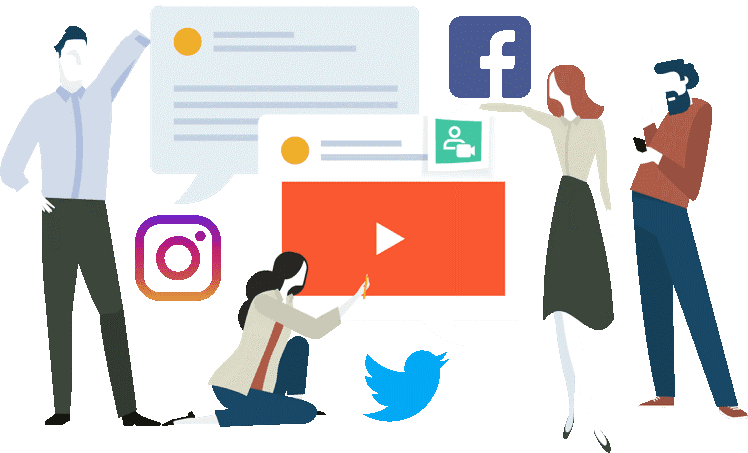 Snapchat: In recent years, it has become one of the fastest growing social networks. Snapchat               offers businesses several ways to drive brand recognition and loyalty through promotions,                     personalized content, exclusive access, and establishing relationships with influencers.
Pinterest: For businesses who need to develop a strong visual presence this website is an                     excellent platform. The platform is designed more for social discovery than social networking, and       the reason so many users use it to plan purchases is that it drives sales.
TikTok: During the Covid-19 pandemic, TikTok, a social media phenomenon, experienced rapid              growth. It is the first non-Facebook app to have three billion downloads, thanks to its popularity          among influencers and celebrities.
There are numerous things you can accomplish with a social presence, and being active on social media can benefit your business in several ways. You'll gain valuable insights, gain feedback, and increase traffic to your website all as part of this process.
If you wish to achieve these goals, you will need a goal in mind so you can go through the process of creating a social media strategy. When it comes to improving your customer service offering, for instance, your approach will differ from that of increasing sales.
Assign roles and responsibilities to the social media team members so that everyone knows what to expect and when to expect it.
Additionally, you should establish a posting schedule, create a content calendar, and keep a posting schedule to help you avoid missing postings. A social media calendar that lays out these steps is a great resource that you can use as part of your strategy.
4. Relevant Content Strategy Based on Your Target Audience
As an example, if you own a coffee roastery, perhaps your target audience is interested in fancy coffee drink recipes, brewing tips and techniques, and other related articles.
It's always a good idea to share high-quality, relevant content, no matter what your audience. As much as possible, it is important to create video content, images, and other types of visual content, since they are popular across all demographics and audiences.
5. Plan Your Posts and Automate Them with The Right Tools
Maintaining an active presence on social media requires time and dedication. However, content creators can schedule posts and publish them automatically up to one month in advance using automation tools.
You can schedule multiple posts at the same time with these tools, which include Hootsuite, Sprout Social, Buffer, MeetEdgar, and BuzzSumo. Furthermore, having a network monitoring system also makes responding to messages much easier.
6. Get Your Audiences Active in Relevant Ways
Social media content is extremely important, but simply posting your content and walking away isn't enough. It is vital to create content that engages and excites your audience in order to connect with them and drive engagement. By doing this, you can foster the relationships you want to build and gain the trust of your audience.
Post a comment
Participate in conversations
Distribute relevant information
Publish user-generated content (UGC)
Ask and answer questions
Create polls and keep track of the results
Be responsive to complaints and criticisms
You should thank your customers
7. Invest Less Time in Marketing
The use of social media to drive growth is becoming more popular among both salespeople and marketers. However, the method of using social networks to drive growth differs from most people's experiences.
As a matter of fact, businesses should limit promotional content to a 20% of their total content based on the 80/20 rule. Instead you should dedicate most of the content in meeting the needs of your target audience.
8. Be Consistent in Your Brand Voice and Presence
The posts you make on this platform should be consistent with your brand and image, which is ideal for building recognition and building your brand. You will have difficulty managing social media if you have multiple people handling it, because every employee will have a different personality.
As a result, ensure that everyone understands the message and tone you want to convey and limit the number of people in charge of posting.

The frequency at which you should post depends on the platform you're using. We recommend posting no more than once a day on LinkedIn and Facebook, and five times a week on Twitter. In contrast, Twitter evolves at such a rapid pace that the more posts you make, the better.
9. Track Your Progress with The Right Metrics
There is a steady increase in social media usage, and more and more people are using social media. The most popular sites see the most users each month. The best strategy is to identify your goals, your target audience, and then choose which networks are best for you based on those factors.
As you strive to achieve your social media goals, and your brand capabilities, you need to measure these metrics to make sure you are on track. Consider, for instance, the amount of traffic coming from social media when trying to increase traffic.
Google Analytics, Facebook Analytics and page insights, Sprout Social, LinkedIn company pages report, Keyhole, Twitter analytics and keyword reports, Buffer, and BuzzSumo are just some of the metrics resources available.
10. Work with A Professional Social Media and Marketing Firm
Getting the most out of social media requires understanding how users interact as well as how the platforms work. You can achieve this by working with a social media and marketing firm that will teach you everything you need to know to drive business success.