All You Need To Know About Hashtags on Social Media
Estimated Reading Time: 10 minutes
The hashtag was first introduced on Twitter, but it has since spread to other social media platforms like Facebook, Instagram, LinkedIn, Google+, and Pinterest.
Using hashtags in a strategic way is an easy and zero cost to engage your audience and boost your social impact. It takes a little time and effort to stay current on each platform, so learn how to work with them and keep up with trends.
A hashtag is a word or phrase that is followed by a hash sign (#), which can be either uppercase or lowercase. The hashtag will help search engines find your post when people search for a specific keyword or hashtag on social media, in other words,
The hashtag or keyword is used within social media posts to help people looking for a specific hashtag or keyword find your content. These hashtags help you get more exposure and encourage interaction with your posts.
A hashtag may contain numbers but not symbols or punctuation. In social media posts, the hashtag can be used as a starting point, middle, or end, allowing the social media network to index your post.
This strategy can still help people find your content even if they aren't fans or followers.
There are some additional elements to consider when using hashtags to be found besides just putting a hashtag before your keyword. It may seem as simple as tagging your keyword with a hashtag, but there are several additional considerations that ought to be kept in mind when seeking exposure with hashtags. They will only benefit your marketing efforts properly when used correctly.
Keep your hashtags to a minimum because it varies by platform how many hashtags can be used,         but most often one or two hashtags have a greater impact than a large number.
Use short and memorable hashtags rather than long and complicated ones.
Keep it simple and don't go overboard as it won't help your marketing if you choose a tag that no         one is interested in.
A hashtag that is detailed and specific will give better results than one that is broad because the        use of broad terms is unlikely to bring in many search results, so if you use them, your content will      likely get lost in the sea of irrelevant results.
Be careful not to use hashtags in every post. Rather use them in posts that provide value and can       spark discussion.
Use hashtags to not only attract members of your target audience, but also to learn more about your competitors by searching hashtags will show you posts relevant to your search topic.
How to Find Effective Hashtags?
In addition to avoiding hashtags that are too general, it is important to avoid hashtags that are too complicated. It's a good idea to first look at what hashtags influencers in your niche are using to determine what hashtags will be effective.
If you are new to a niche, you probably already know who the influencers are that are grabbing the attention of your audience, but how do you find them if you aren't already familiar with them?
A niche influencer is someone who has earned a reputation for being trusted and listened to in a specific niche. Examples include celebrities, prominent bloggers, and users of YouTube.
The Buzzsumo tool is excellent for identifying influencers. By using this tool, you can find the best content, bloggers, publications, and writers in your niche and follow your favorite influencers and pay attention to which hashtags they use often.
Other Hashtag Research Tools
There are also other research tools that specialize in the collection of information about hashtags.
RiteTag provides real-time hashtag suggestions within real-time engagement.
Using hashtagify.me, you can find out what's popular and what's trending using hashtags.
On Twitter and other platforms, see what hashtags show up when you search for keywords related to your content.
Twitter hashtags can help you engage with your audience as long as you don't go overboard. Your Tweets should contain no more than two hashtags. Engaging your followers with a few hashtags and asking them to retweet can help you generate more engagement.
When you use hashtags on Twitter, people can search for your hashtag and find your post. Additionally, hashtags can help you identify topics of conversation with which to engage. To make this platform even more effective, investigate trending hashtags by using Tweetonomy which is a useful tool for researching Twitter trends.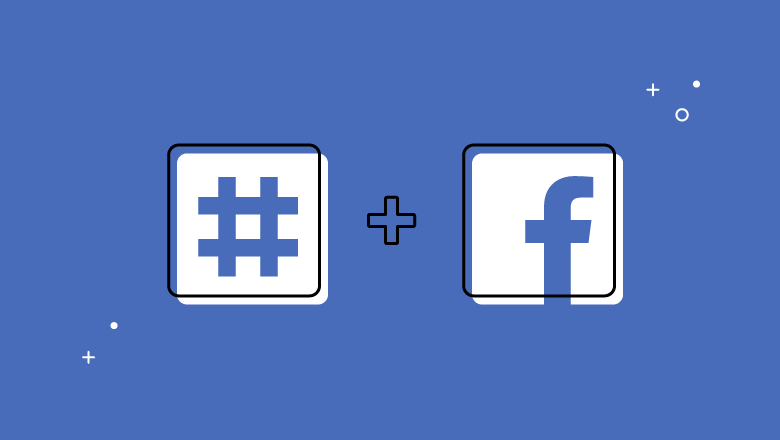 If you want your Facebook posts to stand out more, hashtags may help. However, you should not overdo hashtag use. In most cases, it's best to limit yourself to one or two on this platform. Any more than that will make you appear unprofessional and will almost certainly irritate your readers.
In order to be found, you should make posts public rather than just share them with family and friends so that you will be able to reach anyone interested in the topic indicated by your hashtag.
In Instagram, using more hashtags often results in increased engagement. You can use up to ten or eleven relevant and popular hashtags on this platform for maximum reach and a maximum of up to 30 hashtags on Instagram. While you may not need that many, knowing that using more is acceptable here allows you to experiment with what works best for you.
You can use the search bar to find out what hashtags influencers and competitors are using to engage with subscribers on Instagram. You should experiment with a wide range of hashtags by adding them to your comments, posts, or photos since this is the best platform for multiple hashtags
In the past, LinkedIn users have not always emphasized hashtag use, but they work just like any other social media platform. In LinkedIn, make long-form content more engaging by adding hashtags to your post as it generally recommends one to three hashtags.
This is a great way to expand your brand's awareness by utilizing the right hashtags to reach people not in your network.
Here's How To Create A Hashtag Strategy
In terms of hashtags to use or how to approach hashtag strategy, there are no hard and fast rules. Understanding your audience and what works on each platform is essential to a successful hashtag strategy.
Furthermore, by using hashtags as part of your social media strategy and analyzing your results, you will continue to learn what works and what doesn't.
It is best to use specific hashtags because the more specific you can be, the more              likely you are to attract the desired audience.
Although it is not a requirement, capitalizing the first letters of each word clarifies                your message.
Hashtags are almost certainly already used by your competitors in their social media         strategy.
Make note of how frequently they use hashtags and what their response is.
Using hashtags is a great way to engage your followers, attract new customers, and stay in touch. Although you may have to spend some time figuring out the best practices for your specific hashtag strategy, developing a social media strategy that uses hashtags will be well worth the effort.