An Ultimate Guide to Social Media Video Marketing
Estimated Reading Time: 12-15 minutes

So, regardless of your industry, it should be an important part of your content strategy. But where do you begin if you've never done it before, or if you've tried and failed?
Fortunately, there are many tools and solutions available today – here's a rundown of the essentials. You select one or a few that are appropriate for your company's needs, budget, and other social strategies.
In this article, we'll look at how digital transformation is changing the world and how it can benefit your business.
What's the Big Deal About Video?
The appeal of social media video is straightforward and videos are also incredibly adaptable.
In a world when we are constantly bombarded with digital information that appear distant and impersonal, seeing someone's face and hearing them speak has importance.
It provides us with an up-close-and-personal experience while also adding authenticity to a person's message.
All of this adds up to more trust and can be shared and re-shared them throughout time and across many channels.
A strong YouTube or video marketing strategy requires some planning, and depending on the level of quality you seek, you may want to seek assistance from an expert or agency. But, whether you do it or not, it's critical that you understand why you're doing it in the first place.
What role does it play in your broader strategy?
What is your call to action?
What mood do you want the video to convey?
When and where do you intend to share it on social media?
What role does it play in the buyer's journey?
Which persona are you aiming for?
Overview of the Buyer's Journey
Keep in mind that you are attempting to build a frictionless, enjoyable, and direct experience that meets a buyer's requirement at a certain stage of the journey.
So, if you're trying to raise general brand recognition, tell a story, and if you're selling a course, make the value apparent.
Here are some pointers for designing your Video Marketing on where you are in the journey:
You're telling a tale, a story and providing useful information about your business or product. Keep the video brief, informative, inspirational, or entertaining. Your CTA can direct the audience to a landing page or more detailed content, allowing them to gain access to exclusive information.
The customer is thinking about making a purchase and is probably checking around online for several options. As a result, you must be clear about difference in this case. To that purpose, you should lengthen the video and incorporate demos and testimonials.
For example. You really need to present the product, which is where video visuals and explainers come in handy.
Your consumer is going to make a purchase, and you must make the procedure as simple and straightforward as possible and you must also guarantee that the customer feels in charge of the process.
You can ensure that people understand how to use, assemble, and return things, for example.
If someone has made a purchase or is on the verge of doing so, you can always circle back to them and remind them about your product and all the wonderful things your company is doing.
You may nurture old clients here, surprise them, please them, thank them, and have a little fun engaging.
You can also post videos and testimonials from other individuals here, as well as provide options for customers to communicate with one another about your brand.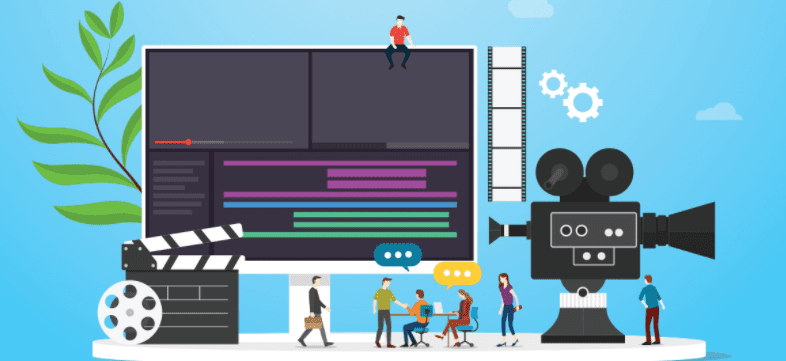 You can sell your service using a variety of video formats. As examples, here are a few:
Vlogs for explainers
Live interviews
Presentations
Product evaluations
Demos
Advertisements on video
So, which is the better option?
It all comes down to your budget and level of skill. You should employ a digital marketing or video production business to develop something professional if you want a smooth and professional style or an out-of-this-world storyline.
What Is the Appropriate Length for A Video?
HubSpot suggests the following video lengths:
30 seconds on Instagram
45 seconds on Twitter
1 minute on Facebook
2 minutes on YouTube
You'll see that channel length is slightly related to channel purpose. Because of our limited attention spans, shorter is preferable – you can accomplish it inexpensively and quickly.
To keep your audience engaged, use visuals – a simple slideshow and a few entertaining graphics can do wonders.

A longer video does have some advantages, such as providing greater value and a more detailed explanation. However, it is better reserved for intricate or high-tech systems that require those specifics.
A good rule of thumb is to not have a long video just for the sake of having a long video.
Sharing and Distributing Your Video
You'll be able to upload or embed a video on your website or blog — the rest should be self-explanatory. What's more productive and strategic is to conduct significant video marketing on social media channels.
Here are some best practices guidelines:
Include captions on any autopay videos, but keep them muted and off your site.
You don't want to disrupt people's social experiences with a sudden loud ads that                 simply gets in the way of what they're doing.
Make sure your video is mobile compatible and user friendly.
Mobile is king these days, and everything you do must be completely visible across a        variety of devices.
Optimize your video in accordance with the best practices and SEO criteria for the               platform in question.
Organize everything on YouTube into a library.
A/B testing can be used to determine what times of day your videos are seen and              when the most engagement occurs.
Incorporate many forms of content into your video.
Extra visuals, especially on sites like Instagram, will be quite successful.
You can even include captions over top of fascinating photographs.
Go Live Every Now and Then
In 2021-22, live video will account for more than 10% of all traffic. Instagram live is still a popular tool for anybody and everyone to use.
It's also very simple to put to the test. All you have to do is swipe over to the Instagram Stories Camera and it will inform others to watch.
Facebook live is another opportunity to get up close and personal in real time, with the option of allowing users to react and submit comments.
Ideas for Using Facebook Live
It's excellent for giving an up-close and intimate atmosphere to an event.
It's also great for informal, day-to-day updates (just keep them short)
Inform your viewers ahead of time that you will be doing a live video.
Select a few essential social platforms to post the live video on.
Comments are posted in real time, but they may be slightly delayed.
Make valuable film that can be re-shared later.
You can upload it to YouTube and edit it as well.
Use the feedback and interaction to shape your next video.
Include the video in other sorts of content, such as email blasts.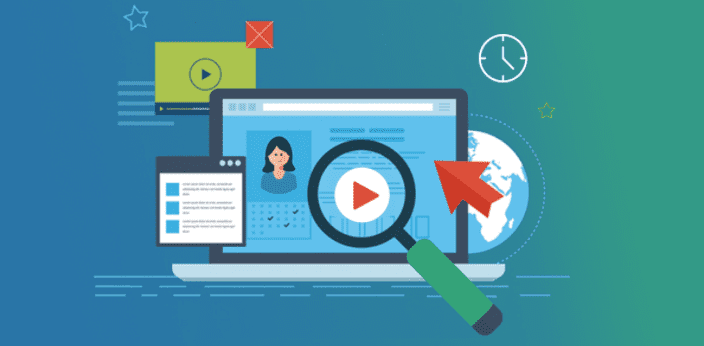 Search Engine Optimization and Tracking Results
Your video title should be specific and value-oriented. You must keep in mind that this is something that consumers will find not only through your brand channel, but also on the web.
If it's a demo or product overview, including your brand and company name in the title is critical. To that point, a title that is generally useful can lead them to their brand, but it must add value and be relevant. You should, however, keep it as brief as possible.
Descriptions are crucial and should include keywords. You can't just develop a list of keywords because they'll be directed at both search engines and consumers.
You can use YouTube's keyword tool to find keywords throughout all of your material, as well as to come up with fresh topic ideas and link them to your blogs and other content, as well as to generate video ads.
Google Analytics may help you learn more about how your videos are performing, who is watching them, and much more.
This is also a terrific method to learn which social networks your films are performing the best on and where they are getting shared.
Keep a record of everything and use it to fine-tune your strategy at all times.